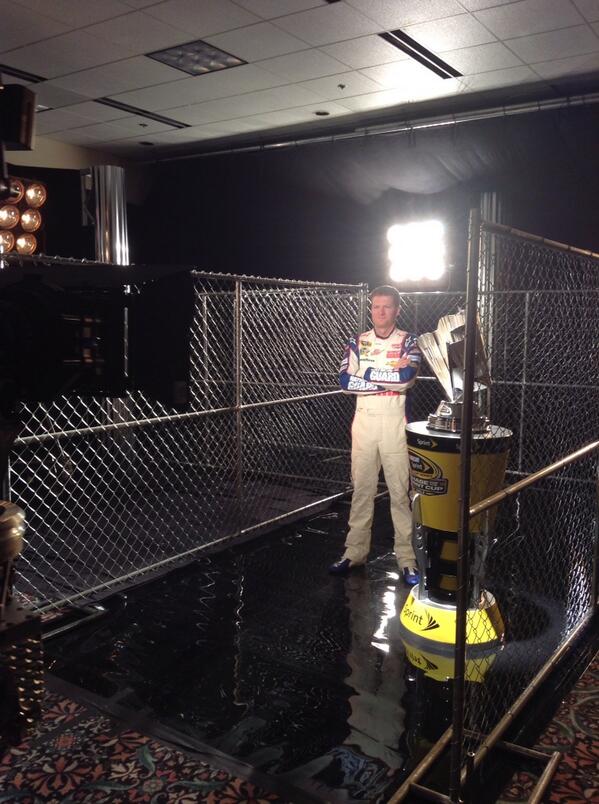 From Nascar onTuesday:
Earnhardt created his top-12 playlist of music, as he'll be the guest DJ tomorrow on the station's alternative channel, Lithium.
From @Hendrick88 also on Tue:
TeamOn our way to @SIRIUSXM. #DaleJr will be the guest DJ on Lithium tomorrow. #DaleJr created his Top 12 playlist! #DaleJrNYC
Obviously, Nascar, JR Motorsports & the Hendrix Team got a little confused on this matter. I believe he recorded this show on Wednesday to be played back this weekend since the Chase for the Sprint Cup starts Sunday. Most likely to air tomorrow at 6pm and replays throughout the weekend.